Dennis R. Keitzman
CEO Cool Springs Live LLC

As someone who has worked, continually, in the live event production business for well over 40 years, I take great pride in writing a letter for Beckie Campbell and her company, B4 Media Production.
I have had the opportunity work along side of her on many projects and she has always been a valuable asset to the team, no matter what she was called to do. I always appreciate her ability to see beyond the obvious to anticipate needs and develop solutions, all while maintaining a very calm persona.
She is an outstanding director of crews (whether technical or local labor). She does so, by being prepared, organized and having an attention to detail. She has trained and directed crews on projects that we have worked together, and I set a very high bar.
I have observed her manage stages scheduled with multiple acts quite comfortably… again, a result of her organization and attention to detail.
Beckie is, also, an accomplished audio engineer whether mixing FOH or on the monitor desk and is often complimented as a band walks off stage.
If I may be of further service to you in reference to the work ethic, production skill set or general demeanor of Beckie Campbell, please feel free to contact me.
Doug Bailey-Bailey's Entertainment Group
5 stars! Beckie is magic in the purest sense of the word! When she does it, she does it right! She goes above and beyond, has incredible talent, a remarkable work ethic and sprinkles it all with this magic dust that makes her events sparkle! Book her; you won't find better! Doug Bailey
Marshall Pennell-Owner at PennellChing Development
B4 Media Production has a high level of expertise, a broad range of experience, and is dependable in the quality of their work. Our company demands a high level of professionalism in our technical productions and Beckie and her team deliver consistently. Plus…they are awesome.Shortly after we started PennellChing Development more than 11 years ago we got to know Beckie. She has been our tech director on 50 plus events since that day, ranging from weekend donor events at 5 star resorts to arena concerts. In several ways our business is in the hands of the people doing the tech production. B4Media Production has always made us look good. Planning a complex setup, arranging and supervising labor, production, all done in a professional manner that fits with either high wealth donors in America's finest hotels or concert goers in smelly music venues! Bex is the BEST.
Jevon Bolden-Editorial Partner and Content Developer for Diverse Audiences
I'll start with this: Beckie is amazing–period. While we serve in different fields, she and I have worked closely together in inspirational entertainment venues for faith-based organizations and community events. Among other things, I am also a professional singer, and Beckie has provided superior sound and technical support for many of the live events that I have been apart of over the last decade. She also has provided brilliant and thoughtful counsel and support for studio recording projects I have participated in. Beckie's impeccable knowledge, professionalism, and accommodating spirit is the best that I have seen in her field. She is a wonderful team player and her team and her are gems to work with. I would highly recommend B4 Media Production to anyone who needs top-of-the-line audio and technical support for their events or organizations.
Zach Lezniewicz-Freelance Graphic Designer at Essential Artist Services
B4 Media is the BEST!! I've had the opportunity to work with Beckie on multiple concert events and she is super fun and easy to work with while at the same time being able to lead her team in an organized and effective manner to get the job done the best way possible and in the best timely manner. When it comes to concert events from set up to tear down to running sound, Beckie is the person to go with!!!
Richard Fields-Founder and Executive Director at Helping Hands In Motion
Beckie is a detail oriented, passion driven leader! One who brings joy to the work environment, carrying out everything she does with high qualities of expertise.
Trip Faulcner-Audio Engineer
B4 Media Production is a great asset to any project. Beckie's great attitudes and great smile make any project with her on board seem easy and natural. I would highly recommend her and her team at B4 Media Production to anyone in need of a live event company with excellence.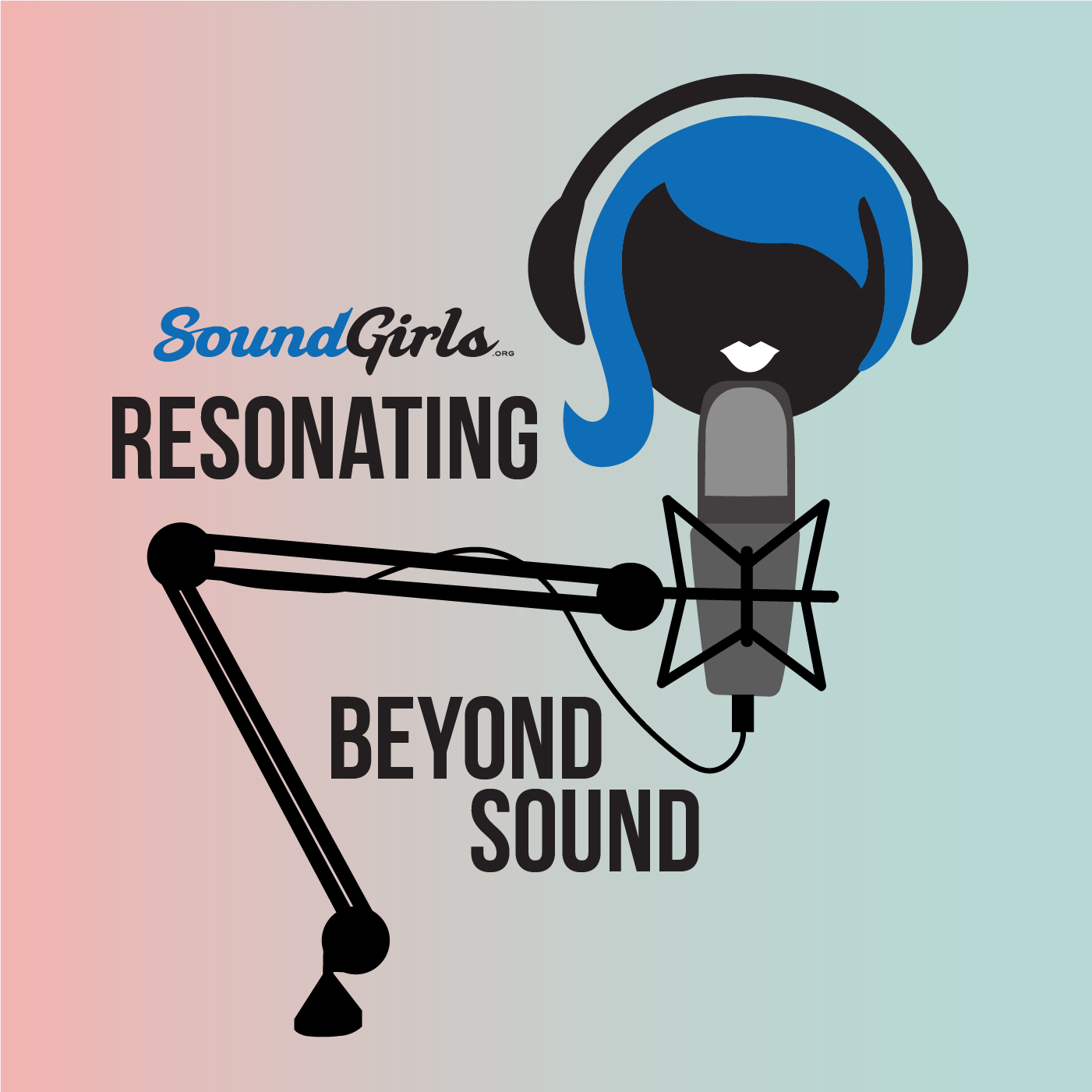 Rachael Moser: Crew Chief and System Engineer
–
SoundGirls Podcast
Rachael Moser is a Crew Chief/System Engineer for Clair Global. Born and raised in Indianapolis, Indiana, Rachael moved to Nashville, Tennessee in 2006 to attend Belmont University and pursue a career in audio.  Since starting at Clair Global in 2010, Rachael would turn her part-time job checking cables into a now over 10-year career with Clair. Rachael would continue to work in the shop for a few years, specializing in building wireless and comm systems, before making the transition to the Clair road staff in 2013. Rachael has continued to tour and work large scale events but still calls Nashville home.  She has worked with teams from Chris Stapleton, Sheryl Crow, Eric Church, Blake Shelton, Cam,Keith Urban, Farm Aid festival and several CMT festivals.
Janie Graves Hoover-Main Street Vero Beach

Beckie went above and beyond when managing the sound for the years we worked together on Main Street's Hibiscus Festival. Our organization looks forward to the time we can have live entertainment in the park again.
Anna Lee Keehner-SoulJam Band

B4 Media is our 1st choice when we need a sound company. Not only is Beckie and her team amazing, but they are reliable and honest. Beckie has a great ear and is extremely knowledgeable in her field. Anytime B4 Media is running sound, you are going to sound EXCELLENT!
Jay Ross Barwick-Barwick Entertainment
As a DJ, sound is very important to me. Whenever I am playing an event and I know that B4Media is handling the sound, a true sense of calm comes over me because I know that I can focus on just what I do well and they will take care of the rest.
Kyle Kneifel-Owner Operator at Treasure Coast Park and Watch
When I needed to cross rent video projectors for my movie night on short notice Becky had my back! I strongly recommend B4Media Production. They are professional, knowledgeable, and very reliable!
Kelly Sartain-Owner of Leadership Consultancy

B4Media Production is awesome! I have used their services on multiple occasions. Beckie Campbell is a tech genius and very professional. Her team is always on time, easy to work with, and insanely talented. When you hire B4Media Production you won't have to worry about a thing. They will see to it that your AV and tech needs are under control.
Pam Smith Rudd-Manager for Blue Cypress Bluegrass

Blue Cypress Bluegrass has had the honor of B4Media Productions providing sounds for their band at numerous events. From the very first time we walked up and met Beckie Campbell prior to our stage setup, she brought us assurance she knows how to operate sounds for an all acoustic band. Not only did she make us feel confident in her care, her and her staff did an amazing job for our band and the others as well! It's been that way every time since! We highly recommend B4Media for your sound and lighting needs!
Matt Manning-Local Artist
They do sound right. I heard them at one of the toughest venues and they made the band sound amazing. A near impossible job and they did it.
5 stars