Dennis R. Keitzman
CEO Cool Springs Live LLC
Cell: 615-202-6599
Email: drkeitzman@gmail.com
As someone who has worked, continually, in the live event production business for well over 40 years, I take great pride in writing a letter for Beckie Campbell and her company, B4 Media Production.
I have had the opportunity work along side of her on many projects and she has always been a valuable asset to the team, no matter what she was called to do. I always appreciate her ability to see beyond the obvious to anticipate needs and develop solutions, all while maintaining a very calm persona.
She is an outstanding director of crews (whether technical or local labor). She does so, by being prepared, organized and having an attention to detail. She has trained and directed crews on projects that we have worked together, and I set a very high bar.
I have observed her manage stages scheduled with multiple acts quite comfortably… again, a result of her organization and attention to detail.
Beckie is, also, an accomplished audio engineer whether mixing FOH or on the monitor desk and is often complimented as a band walks off stage.
If I may be of further service to you in reference to the work ethic, production skill set or general demeanor of Beckie Campbell, please feel free to contact me.
Michael Warner
Owner Sterling AV, Tech Director City of Orlando
It is with great pleasure that I recommend Beckie and her company B4Media Production. I have known her for about eleven years.
I have had the privilege to work side by side with Beckie on numerous productions and events over the years. Beckie has worked for me on numerous events and vice versa. A few years ago I double booked myself and without notice, I left Beckie in charge of the entire production. Upon my return I was greeted by my client with a smile on his face. Each year Beckie runs the same production and is greeted by the same smiling client.
Beckie has always displayed a high degree of integrity, responsibility, and ambition. In addition to her excellent attention to detail, she has proven to be an asset for every production or event which she is on. Beckie also has a gift when dealing with people and it always makes for a better environment. Beckie is a strong leader and has no problem supervising any size team.
She is also a most dependable team player. Beckie enjoys all kinds of music which compliments her great ear for running sound. Front of House or Monitors, she does a great job. She is also a great Production manager and has the skills and ability to support every production or event she is on.
Beckie will be an asset to any organization, and I am happy to give her my wholehearted endorsement.
Sincerely,
Michael C Warner 321-228-7431
Owner at PennellChing Development
B4 Media Production has a high level of expertise, a broad range of experience, and is dependable in the quality of their work. Our company demands a high level of professionalism in our technical productions and Beckie and her team deliver consistently. Plus…they are awesome.
Editorial Partner and Content Developer for Diverse Audiences
I'll start with this: Beckie is amazing–period. While we serve in different fields, she and I have worked closely together in inspirational entertainment venues for faith-based organizations and community events. Among other things, I am also a professional singer, and Beckie has provided superior sound and technical support for many of the live events that I have been apart of over the last decade. She also has provided brilliant and thoughtful counsel and support for studio recording projects I have participated in. Beckie's impeccable knowledge, professionalism, and accommodating spirit is the best that I have seen in her field. She is a wonderful team player and her team and her are gems to work with. I would highly recommend B4 Media Production to anyone who needs top-of-the-line audio and technical support for their events or organizations.
Freelance Graphic Designer at Essential Artist Services
B4 Media is the BEST!! I've had the opportunity to work with Beckie on multiple concert events and she is super fun and easy to work with while at the same time being able to lead her team in an organized and effective manner to get the job done the best way possible and in the best timely manner. When it comes to concert events from set up to tear down to running sound, Beckie is the person to go with!!!
Founder and Executive Director at Helping Hands In Motion
Beckie is a detail oriented, passion driven leader! One who brings joy to the work environment, carrying out everything she does with high qualities of expertise.
Audio Engineer
B4 Media Production is a great asset to any project. Beckie's great attitudes and great smile make any project with her on board seem easy and natural. I would highly recommend her and her team at B4 Media Production to anyone in need of a live event company with excellence.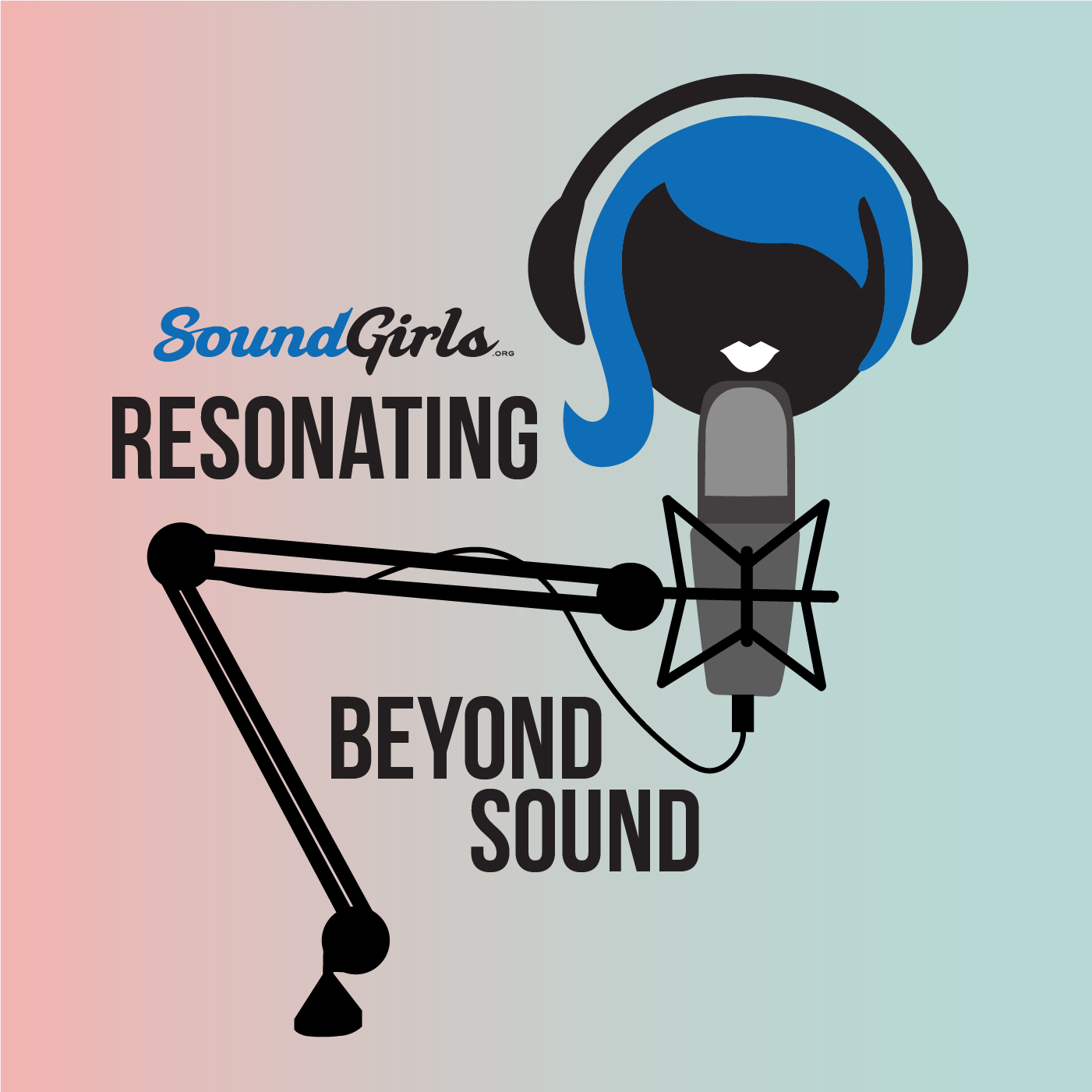 Twi McCallum: Hiring black designers and creatives
–
SoundGirls Podcast
Twi McCallum is a NYC-based sound designer for the stage and screen.  https://tsdca.org/ https://www.broadwayworld.com/ https://soundgirls.org/twi-mccallum-on-hiring-black-designers-and-creatives/ http://www.productionondeck.com/ https://pocinaudio.com/ twibackstage@gmail.com